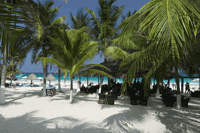 Of course, most of the questions asked are easy enough to understand and answer. Here are a few suggestions to keep in mind when filling out the quote request form.
Travel Dates
Please try to be as specific as possible. Airfares fluctuate from day to day - the closer I am to the dates that work best for you, the more your quote will be a true reflection of what you'll likely pay. I understand, that sometimes you may have a lot of flexibility, but giving me something such as "Any time between June and August" is difficult to research. If you are flexible with your travel dates, select a week or perhaps a few different weeks that you prefer and at least we'll have a jumping off point!
Length of Vacation
We go by nights stayed at a hotel not by days. If you tell me you're looking to stay "7 days", that could potentially mean 6 nights/7 days or 7 nights/8 days. Please keep this in mind when filling out this section.
Destination
Here's another place where being specific is very helpful. I often get requests to go "someplace warm", or "someplace with a nice beach". It is a BIG world out there, and even when narrowing it down to Mexico and/or the Caribbean, there are numerous places that would fit the bill. If you are completely unsure of where it is you'd like to vacation, doing a little bit of internet research on various areas in Mexico or any of the islands in the Caribbean will no doubt arm you with important information about whether this might be the place for you. In most cases, I don't know you personally, don't know your wants and needs, likes or dislikes, what you are looking to do while on vacation. I rather that you be somewhat involved in the selection of your destination. If you are open to going "someplace warm" and don't know where to look for i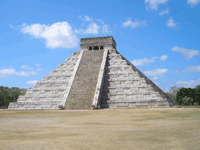 nformation, send me an e mail and I would be happy to provide some links that might help!
Number of Travelers/Children
If you are traveling with children, it is important for me to know how old they are. Children under age 13 are typically offered a child's rate, children 13 and older are usually considered adults. Knowing how old each child is means I will be able to price your trip properly.
If you will be needing multiple rooms for your party, please include that information as well.
Approximate budget
Often people do not like to fill out this part of the request form, and I can understand why. The thinking goes "If I say $4,000, she's likely to make me spend $4,000 even though I could have paid less". I can assure you that's not how I operate my business. If you are open to different resorts suggestions, I am going to offer you a selection in all price ranges for your consideration. However, I do not want to exceed your budget by recommending something that is well more than you are looking to spend. If you are on a tight budget, I simply do not want to offer you a 6* resort, I will stick to more budget-friendly properties. So if you have a number in your head, please feel free to share it with me!