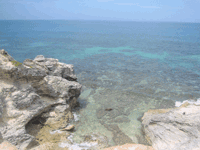 We have been booking our vacations with AnnaLynne for the past 3 years. I can not begin to express how satisfied we have been with each of our trips. She is not only very informative, but extremely patient with our questions and last minutes changes. I have recommended to her to family and friends, and they have been just as happy. I wouldn't think of booking a vacation through anyone else but AnnaLynne.

Lorri Y.
PA
---
This will be our 5th trip to Mexico. This year we are celebrating our 25th wedding anniversary. Once again, AnnaLynne did all of our accommodations. This year we are at The Royal in Playa del Carmen!!! Our past visits have been at the Barceló and each trip has been wonderful, absolutely no bumps in the road~ thanks to AnnaLynne!! She is by far "the best". She is always available via phone, email, whatever.
Thanks AnnaLynne!

Christina G.
NY
---
AnnaLynne is incredible! Her service was above and beyond anything we expected and it made all the difference in planning our vacation. She answered every one of our questions patiently, thoroughly, and quickly. Her knowledge of the Riviera Maya is amazing and she provided us with useful tips for our trip that we could not find anywhere else. She answered all our emails and phone calls promptly and professionally; every last concern of ours was addressed and not one detail was overlooked. We will be relying on AnnaLynne's expertise again for our next trip, and would recommend AnnaLynne's services to anyone.

R. Pacheco
Texas
---
AnnaLynne is very professional, thorough and understanding. We live in Canada and even though she is unable to book direct flights from Canada, we trust her so much that we will find a way to get to an American airport just to be able to have peace of mind that all the details have been handled! She is relentless in her research and really listens to what your wants, needs and perhaps even dreams are. We cannot recommend AnnaLynne highly enough. She responds almost instantly to an emails and answers in her good natured way, even if she has been asked the same question many, many times before!

Brett and Joan Todd
Winnipeg, Canada
---
I was always a do-it-yourself kind of guy when it came to booking travel, until a friend referred AnnaLynne and Lone Palm Travel to me. Now, I wouldn't even consider a trip unless I've consulted with AnnaLynne. Without exception, each of my dealings with her have been prompt, professional and at a cost that I wouldn't have been able to find on my own (and I checked!).

James G. Anderson
TN
---
AnnaLynne is a wealth of information!!! She answered all of our questions and made suggestions that made last year's vacation amazing! She's booking this year's trip for us, too. I was having a difficult time nailing down the final details of this year's vacation. There was a change in the flight cost in my delay and AnnaLynne had my cell phone number from last year's booking and called me while I was traveling so I could get my family's input quickly to make a decision. I so enjoy working with her!!

Tammy C
IL
---
AnnaLynne has gone above and beyond when it comes to service. She is willing to talk to me on Saturday, in the evening and find the best deal possible. I look for deals and know when we want to go and AnnaLynne is able to find something even better. AnnaLynne - thanks for everything.

Al and Vicki Matzke
Minnesota
---
Since discovering Lone Palm Travel and AnnaLynne Bogner several years ago, we have not used any other travel agency or agent for booking our vacations. She provides outstanding service, treats her clients as "friends," and ensures every aspect of our trip is booked exactly the way we want it to be. An added plus in dealing with AnnaLynne is her "follow-up" after we return from our trips. She always wants to know if we enjoyed our trip and if we encountered any problems. She is conscientious, courteous, professional and a joy to deal with.

Bob & Kathy Butler
NC
---
My wife and our 3 children are getting ready to travel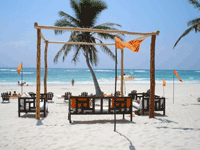 to Barcelo just south of Playa Del Carmen for the 3rd
time in the last 5 years.

AnnaLynne has coordinated all of our trips.
She has insight that others don't have. She has
offered ideas and helped us save money on our
vacations.
The relationship she has to this property and her
communication has been wonderful for us.
She has been open for communication, easy to talk to,
and gone above and beyond the call of duty.
If you are considering a trip anywhere, and especially
to the Caribbean coast of Mexico, you need to have a
discussion with AnnaLynne.

Shawn Lee DDS
Rogers, Arkansas
---
AnnaLynne is absolutely the best!
AnnaLynne makes travel easy again. She takes care of every detail, and goes out of her way to ensure that everything within her control goes as planned. The level of customer service provided by AnnaLynne can not be surpassed.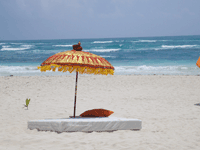 AnnaLynne recently noticed a rate drop for a trip that we had already booked, and she contacted the tour company and obtained the lower rate for me, due to the trip insurance that I had purchased. Other travel professionals would not have made the extra effort, as we had already paid for the trip at the higher price, and I would not have known about the rate drop. AnnaLynne is the most professional, and responsive, travel professional that I have ever dealt with. Each person that I have referred to AnnaLynne has also raved about her service. The corporate travel group, for the company where I am employed, can not compete with the knowledge and services provided by AnnaLynne.
If every traveler knew how great AnnaLynne is, all other travel service providers would be out of business. While AnnaLynne can't control the weather, or my wife's mood, she handles all other travel details perfectly.
You are truly the best. We hope to meet you in person in a few weeks.

Sincerely
Mark
LA


---
AnnaLynne truly went above and beyond, making our destination wedding reservations a cinch!
....all of our wedding guests have commented to us how helpful and friendly their service was.

Danielle
MD


---
While searching the Playa Del Carmen websites for suggestions and ideas for our Mexico trip, we found AnnaLynne who was responding to questions and posting some very good thoughts and ideas. We decided to call.... and have been using AnnaLynne and Lone Palm Travel ever since.
AnnaLynne was superb booking our group of 50..... and every bit as attentive booking a trip for 2. Honestly... coupled with personal experience at the places we go.... makes AnnaLynne our only choice when traveling to MEXICO or the Caribbean.
L. DeYulus
Boston, Mass
---
Earlier in the year, I was planning a simple vacation for myself, my girlfriend and my parents. Eventually, the potential trip turned into much, MUCH more for me.
I decided that I was going to propose to my girlfriend of 7 years on this trip. Basically, this trip was going to be the most important vacation of my life. Unfortunately for me, I hadn't even decided where I wanted to go. All I knew was that I needed the destination to be both romantic for myself and my girlfriend as well as someplace fun and relaxing for my parents.
I contacted AnnaLynne and asked her to help me. I would say that she went above and beyond in her assistance, but that wouldn't be doing her justice. She was constantly helping me to determine the best possible destination for my trip. She took into account my budget as well as my desire for the trip to be flawless. Despite constant e-mails, phone calls and seemingly endless questions on my part, AnnaLynne was always available and courteous. She never ceased to be a fountain of useful information. She put together countless suggestions based upon my constantly changing requests until we found the perfect place.
Based on AnnaLynne's strong suggestion, we settled on the "Barcelo Maya" resort in Mexico. She booked everything for me. Heck, she even walked me through what I needed to bring and do in order to assure the best possible trip. Just to make things more difficult for her, my parents had to back out shortly before the trip. Again, based on an earlier suggestion that she made to me, we wound up losing NOTHING!!! How can you beat that?
Needless to say, it was the most wonderful vacation that I have ever taken. Everything was EXACTLY as AnnaLynne said it would be. I wound up proposing to my girlfriend on a clear, starry night, on a beautiful beach in Mexico with "Margaritaville" playing off in the distance. My girlfriend said "Yes", and I have AnnaLynne to thank for helping me put together the most perfect, romantic vacation and engagement that exceeded any expectations that I could ever have had. My fiancé and I will always be grateful for this perfect memory that we will have for the rest of our lives.
What can I say about AnnaLynne and her abilities as a travel agent? Only that I entrusted her with the most important vacation of my life. Did she come through for me? More than I could have ever dreamed.
Thanks AnnaLynne!!!!!!
John
Basking Ridge, NJ
---
I met AnnaLynne through the internet. We communicated initially by email and eventually by phone.
In the beginning my husband was climbing the walls and I too thought I was crazy booking my vacation with someone I had never even met, but let me tell you this....AnnaLynne is amazing! She is super fast to get back to you whether by phone or email and is honest and upfront about everything.
We went to Mexico to celebrate our 10 year anniversary and it was beyond perfect! AnnaLynne took care of every detail and booked us a room at the Riu Palace which was just beautiful. It was like paradise! We loved it so much, we actually called AnnaLynne from Mexicoto ask her to switch our flight so we could stay another night. Not only was she able to book us on a better flight home, but she even saved us money on the change fee!
We cannot say enough about AnnaLynne and will definitely be booking our next vacation with her. If you want a top of the line vacation and a travel agent you can trust, AnnaLynne is the one. Thank you again for the greatest time ever! We look forward to booking our next vacation with you!
Geanine Jamison
Philadelphia
---
I just can't say enough about AnnaLynne, but I will do my best to convey how pleased I have always been with her as my virtual travel agent.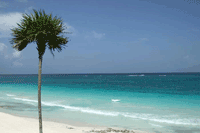 Just so you gain a little insight regarding my personality and expectations, you should probably know that I work in the legal field. As is the nature of my work, I am an extremely detail oriented person who tends to research everything to death and expects the same level of professionalism from others who provide specialized services. With this in mind, I usually have done my own homework, which means I will have a lot of questions. Over the years I have found that my many questions seem to annoy other agents and they become less and less responsive; or if they are responsive they aren't so friendly anymore.
This has never been the case with AnnaLynne. The start of something great began when I just happened to stumble upon AnnaLynne on a travel message board. She was quite responsive to my many questions and I had no qualms about working with her via E-mail and/or the telephone.
Unfortunately, the trip she helped us research fell through because our group of friends couldn't get their act together. Not only did I remember how helpful she was, but I remembered her to be just as friendly even after I told her we weren't going to book the trip. Before we knew it, a few months later she was planning our vacation to the Riviera Maya. The trip was wonderful and the arrangements flawless.
A few months later AnnaLynne helped us plan our next trip for our family and friends back to the Riviera Maya which took place in June 2004. This also was not easy, since everyone was looking for something specific to their budget, time frame and personal requests. We had teenagers traveling with us, then teenagers not traveling with us - you know kids can't make up their minds. She must have changed traveler's names on a daily basis for almost a week. However, AnnaLynne came through again with a smile in her voice (via telephone). Even with last minute travel documents due to a late passenger addition, our travel documents arrived timely and were perfectly organized in a handy travel folder with AnnaLynne's decorative personal touch.
Lastly, and what impresses me most, is AnnaLynne's desire to make her clients happy. In addition, our happiness is not conditional upon whether or not she makes the most money, or any money at all for that matter. This is the kind of customer service you don't find anymore. Where the customer is always right (even if we're not), and service that seems to be available 24 hours a day, 7 days a week. This may be a bit too long, but like I said, "I just can't say enough about AnnaLynne!!!". and I highly recommend her services.
Beth Seidl
Philadelphia, PA
---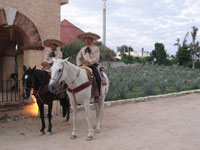 AnnaLynne is number one in my book !
I used AnnaLynne / Lone Palm Travel to book our trip to the Riviera Maya Mexico this past June. I initially emailed her some questions about resorts in Mexico and requested different price quotes. She emailed me back almost instantly with a variety of information on each resort and prices of different travel packages. I loved having the different choices and price ranges to look at and compare. It was very helpful to have her insight on the different resorts in the area. Her knowledge of these resorts and the area helped me make the right choice for my vacation.
AnnaLynne gave me advice/information with out being pushy or trying to sell me something. I felt very comfortable dealing with her and MORE IMPORTANT I felt like she had my best travel interest at heart and was not just trying to sell me a package that was not 100% right for me. She even beat the prices I got from the local travel agents in my own state by finding me special pricing on my airline tickets. Her service before and after the sale was top notch. She was available to answer all of my phone calls and emails (I like that) and she gave me some insight/tips on the different tours available in Mexico. My travel packet of information arrived early with all of the information/tickets and with extra goodies for me to read to ensure that my trip was safe and fun. I really felt like I was pampered and taken care of. All I had to do was pack and show up at the airport on time. The resort she recommended, and the one we stayed at, was just perfect for us. She saved me quite a bit of money overall and it had all the features (and more) that I was looking for in a resort.
Her knowledge was a very valuable resource when planning this trip. I had done a lot of research prior to contacting her, but I never even knew about this resort until she recommend it to me as one of her choices. I have to say it was the BEST (stress free) vacation I have ever had. I have recommend AnnaLynne to all of my family and friends. She is already working on a future trip(s) for me. It is nice to know that you can deal with some one who really wants your business and will work within your budget as well. I have dealt with several local travel agencies and I did not get the level of service I got with AnnaLynne. Please feel free to email me personally if you need further recommendations or references tapleger@juno.com
Tammy Leger
Lafayette, Louisiana
---
Yearly a large group of my online friends get together for a "shindig", I am the lucky participant who makes all the arrangements.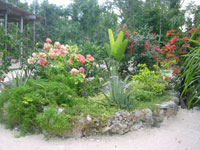 This year we decided that we would go tropical and find a nice beach somewhere, so I started searching. I began my search with a travel agent in my area, which was a valuable bit of time taken up with someone who had no time for me (you know what I mean! you've been there). I then decided to do this on my own through one of the online travel companies. Everything was going along smoothly (or so I thought) when I happened across a website which detailed for people experiences, had by others, at various resorts. I posted a message asking for info about our particular resort and I get this lovely reply from AnnaLynne. Which was the beginning of a very wonderful experience for me.
AnnaLynne, is remarkable...I thought I planned things well, this woman is a maniac when it comes to making sure every little detail is in order, the i's are all dotted and t's are all crossed. She took my group, searched every one of them for the best prices and gave us all a great deal on a wonderful vacation. AnnaLynne gave me information about things I hadn't even thought about when preparing for this vacation to Mexico, she went above and beyond just finding the best rates and passing them along. I honestly don't think AnnaLynne knows how to just do the basics, she goes all out and it's a wonderful experience to be involved with her. Working with AnnaLynne was very professionally, with a flair towards friendship as well, which you rarely find these days.
I would HIGHLY recommend AnnaLynne to anyone, I did actually! I recommended her to the most important people in my life, my family and my friends. We are going to Playa del Carmen in June, thanks to all AnnaLynne's hard work, I'll let y'all know how it went.
Vicky W.
Lubbock, TX
---
I can not say enough positive things about AnnaLynne! Without AnnaLynne's help we probably would of given up on trying to find a vacation within our budget....but we are leaving in one week! Her knowledge and insight is unbeatable. Whether it is for a family vacation with kids, or a couples escape weekend (she has booked both for us) she can find what you want. Her patience is unremarkable - and if she can not answer a question herself - she will search until she can find an answer for you! She will try every possible way to get you what you want within your budget, even going as far as searching many different airlines, hotel packages and departure airports if need be to get the best possible price. Her responses are always quick too! I have recommended AnnaLynne to many friends also, who have all had the same experiences with her that I have. She is definitely the only travel agent that I will use!
Kris
Kalamazoo, Michigan
---
Tenacious!!!!! That's AnnaLynne in a nutshell.
We are leaving for Mexico in 12 days based on her recommendations and help. We are two couples, one traveling from Florida and the other from Colorado (me). We were not an easy group either. She researched numerous places and made even more suggestions until we found the perfect spot for us. I'm sure she has a few more gray hairs because of us!!! It also helped that in most cases she had first hand knowledge of the locations. We have also peppered her with questions and if she didn't know the answers herself (which in most cases she did), she found them for us.
You will not regret using AnnaLynne.
Renee Marquiss
Colorado
---
Just wanted to say thanks to AnnaLynne for being sooo helpful through the whole resort search process. We must have sent 30 emails in 3 days back and forth. They were all well over a page long. She definitely went the extra mile or 100 for that matter. Her email services were outstanding. I dreaded having to constantly call someone for a simple answer or another price quote. Email was soo much easier. I was receiving replies at all hours of the day almost instantly after I sent her one. Even at 1am! She truly made sure that I made the most informed decision I could make...and we are soo excited as a result. I was definitely on the verge of getting "annalysis paralysis" - but she helped me get through it all. I couldnt be more satisified.
If you are looking for an agent or just a great source of information...AnnaLynne was grrrreat.
John Ferrara
Creve Coeur, MO
---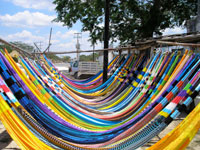 I just want everyone to know that AnnaLynne is one of the best travel agents I have booked through so far. Let me just tell everyone that about three weeks ago, I started looking for a vacation for myself and 2 of my girlfriends. We were looking for something on the cheaper side because I just got back from Mexico this past November. They wanted to go when there was still snow on the ground, which is understandable too, but I just couldn't afford to go during peak season.
Now I'm not even sure if I can go on any type of trip at all because of the huge spike in prices from what we were looking at. I wasn't about to give up so I figured we needed professional advice so we went to talk to a travel agent in the mall. We spoke with 'Donna' who informed us that our best bet was to wait a week for this upcoming huge sale. Well it was actually this past weekend, so we made an appointment for Saturday to meet up with 'Donna' for the "Deeply discounted prices".
First of all, when we walked in the travel agent was looking at me like I was nuts, I suppose it was because I walked in carrying a folder full of travel notes. Basically quotes from other websites, questions for her, etc. She actually told me that I "needed to trust her". I do believe in researching as much as possible to find the best bang for my buck. If that's wrong then I don't want to be right! And hey, it turns out my 'madness' is a virtue because she couldn't beat any of the prices I was already quoted from online websites.
That same night, I find a message from AnnaLynne informing me that availability for the Riu Playacar is really slim. At this point, I asked her, just for kicks, to price out a vacation for us. I check back on Sunday and can not believe the price she gave me for the vacation. It is so ludicrously low that I almost don't believe it. I email her write back and tell her to sign me up! And it's on a nonstop flight, with awesome times, on a scheduled airline!!
I apologize for my long windedness, but I just had to stress the frantic state I was in and why, so everyone could understand just how great AnnaLynne is. The amount of stress she literally lifted off of my life is infinite. This is the point everyone needs to realize the absolute relief and pleasure I felt, and am still feeling, at this point.
So thank you, AnnaLynne, from the bottom of my heart, thank you so much for making this work out. If anyone ever needs a travel agent, before you go to anyone else, check AnnaLynne out first. I know from now on, I will.
Michelle Trask
Sandwich, MA